Closing Date: 9th December 2017
Draw Date: 11th December 2017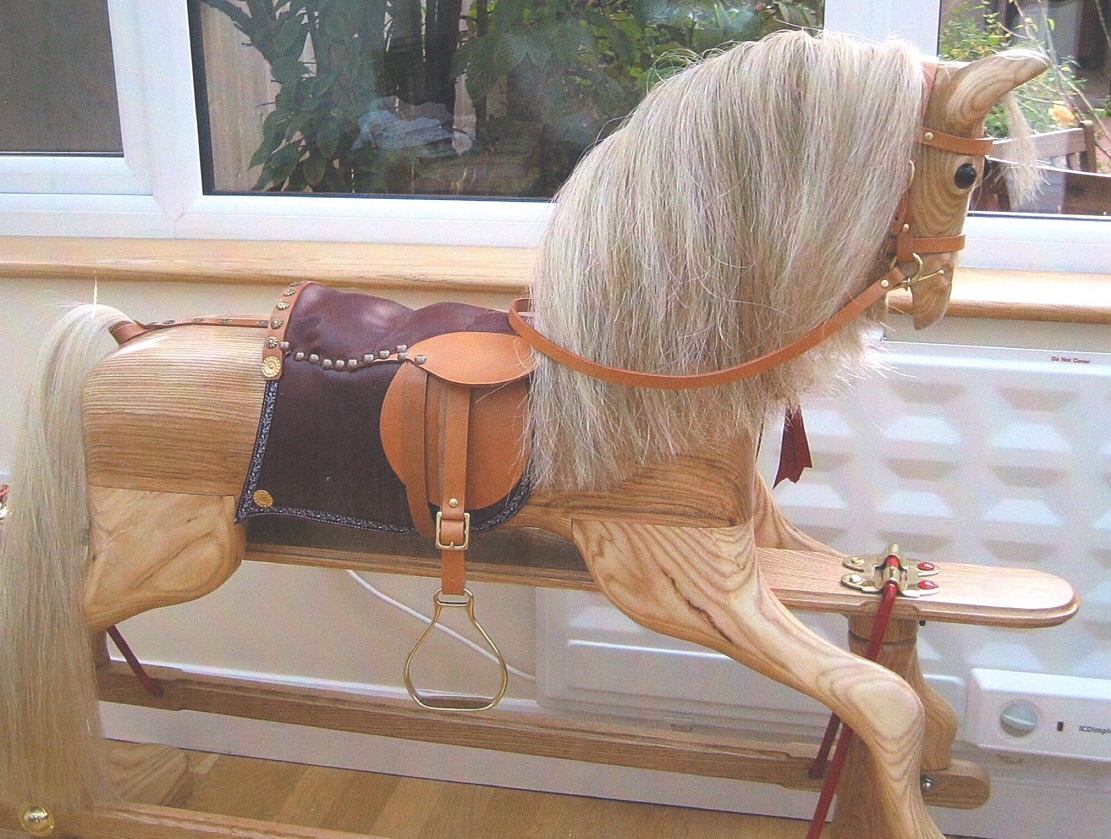 Win this beautiful hand made rocking horse.
Hand Carved and crafted from fully dried English Ash.
Comprising of 31 separate pieces, all glued and doweled without the use of screws or nails. Then beautifully hand carved, sanded, oiled and waxed to obtain the perfect finish.
The saddle and bridle are hand made and real horse hair is used for the mane and tail. A great focal point for any home and loved by adults and children alike.